Single Wing Turquoise Bird
Single Wing Turquoise Bird (Creator)
Workdetails
---
Work description by
David E. James
The Single Wing Turquoise Bird (SWTB) was one of the most sophisticated of the U.S. psychedelic light shows. Formed in Los Angeles in 1968 to accompany rock concerts, it reconfigured its membership and its performance modes several times, eventually freeing itself from its initial role as a supplement to live music events. Drawing on the long local history of intersections between avant-garde film and visual music, it developed many technologies and sources of both imagery and abstract light, and evolved into an autonomous multimedia unit that innovated the collectively improvised, real-time composition of projected light.
Formed from a combination of young filmmakers and a few members of the Hog Farm commune (one of whom had learned liquid projection in San Francisco from Bill Ham and Elias Romero), in its first maturity the SWTB projected on a slightly V-shaped, 20 ft. x 70 ft. screen erected behind the bands, using six parabolic-mirror overhead projectors, several slide projectors, two 16-mm film projectors, and other equipment.
In late 1968, the group abandoned rock concerts and, rehearsing in the studio of painter Sam Francis, became an autonomous performing entity, still collaborative and fundamentally spontaneous, but with an unprecedented control and complexity. They appeared in museums and similar art-world milieus, as well as in a sequence of the feature film The Baby Maker (US 1971, dir. James Bridges). The group continued this work for over five years, but eventually several of its members became involved with cinematic projects of a more traditional nature; the SWTB effectively dissolved into a theatrical film exhibition company in 1973.
see aswell
---
---
---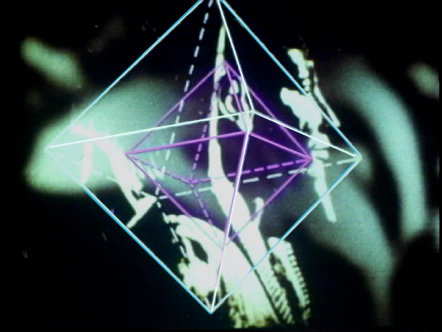 Frame enlargement of film footage of performance (1970) by Single Wing Turquoise Bird light show
© Single Wing Turquoise Bird, courtesy Peter Mays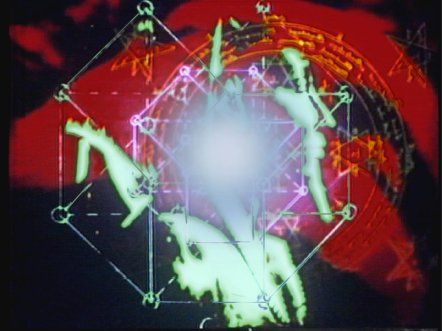 Frame enlargement of film footage of performance (1970) by Single Wing Turquoise Bird light show
© Single Wing Turquoise Bird, courtesy Peter Mays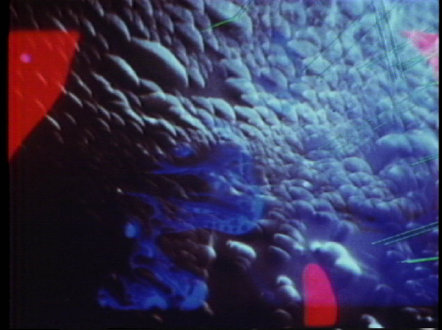 Frame enlargement of film footage of performance (1970) by Single Wing Turquoise Bird light show
© Single Wing Turquoise Bird, courtesy Peter Mays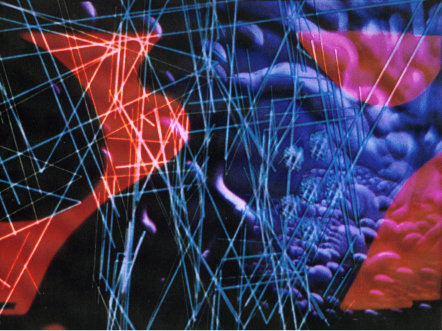 Frame enlargement of film footage of performance (1970) by Single Wing Turquoise Bird light show
© Single Wing Turquoise Bird, courtesy Peter Mays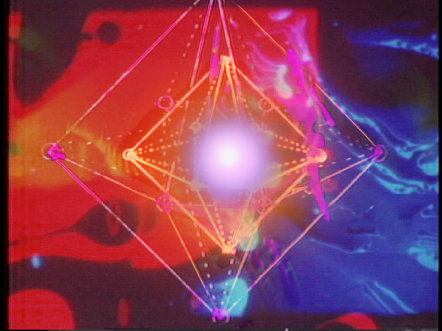 Frame enlargement of film footage of performance (1970) by Single Wing Turquoise Bird light show
© Single Wing Turquoise Bird, courtesy Peter Mays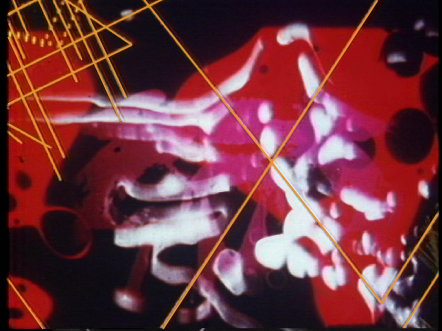 Frame enlargement of film footage of performance (1970) by Single Wing Turquoise Bird light show
© Single Wing Turquoise Bird, courtesy Peter Mays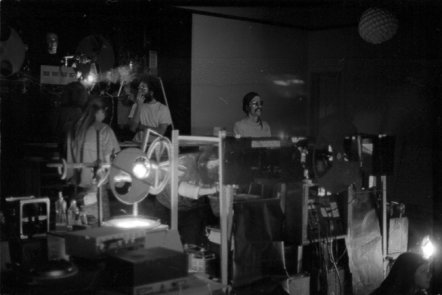 Single Wing Turquoise Bird in studio (1970)
© Single Wing Turquoise Bird, Photo: Larry Janss, Courtesy Peter Mays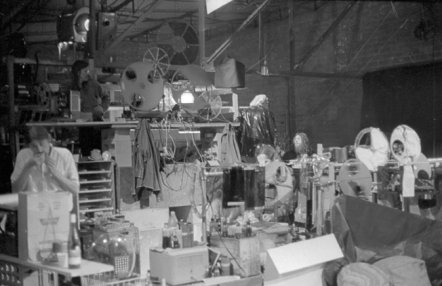 Single Wing Turquoise Bird in studio (1970)
© Single Wing Turquoise Bird, Photo: Larry Janss, Courtesy Peter Mays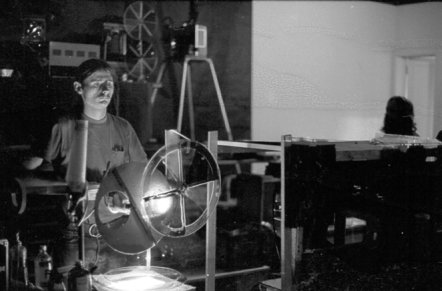 Michael Scroggins at liquid overhead projector in studio (1970)
© Single Wing Turquoise Bird, Photo: Larry Janss, Courtesy Peter Mays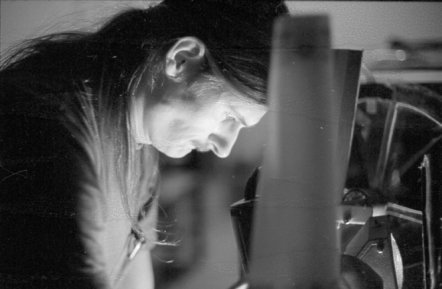 Michael Scroggins at liquid overhead projector (1970)
© Single Wing Turquoise Bird, Photo: Larry Janss, Courtesy Peter Mays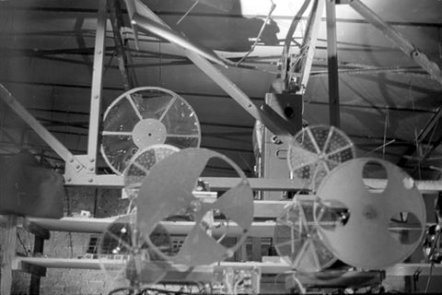 Color and strobe wheels of Single Wing Turquoise Bird in studio (1970)
© Single Wing Turquoise Bird, Photo: Larry Janss, Courtesy Peter Mays